Oct 23, 2014 02:27

ขอเชิญร่วมส่งภาพถ่ายเข้าประกวดในงาน Street Photo Thailand : Photo Contest ครั้งที่ 1 หัวข้อ Inspired by Vivian Maier เพื่อชิงตั๋วชมภาพยนตร์สารคดีเรื่อง Finding Vivian Maier

Oct 09, 2014 22:16

We're pleased to announce that Tavepong Pratoomwong becomes a new member of street photo thailand collective. Tavepong is an emerging Thai street photographer who has won the 2014 EyeEm Award..

Oct 08, 2014 04:02

Vinai and Akkara have been selected for showing their photographic works in the Slideluck Bangkok 2014.

Oct 06, 2014 19:44

Our second exhibition "A Road to Paris" will have an opening ceremony today (Tuesday Oct 7) at Maison de la Chine, Paris. The exhibition is organized and curated by Sarah Jean-Ortiz.

Oct 03, 2014 00:57

งานของ Friedlander เต็มไปด้วยการ "เล่น" ล่อลวงตาให้ผู้ชมไขว้เขวไปกับลูกล่อลูกชนต่างๆ จับเอาความผิดพลาดในการถ่ายภาพสมัยเก่ามาสร้างสรรค์เป็นการถ่ายภาพรูปแบบใหม่

Sep 27, 2014 20:14

I have always been asked by other people, "Why do you like to take photographs inside the protest site?".
We are...
---
For the very first time, 11 street photographers, including 7 established names from Street Photo Thailand and 4 masters, come together to create a series of refreshing street photographs that focus on sharp ideas and the courage to create something different. This group aims to promote and elevate Thai street photography to both national and international levels
Read more...
Featured Photographer
---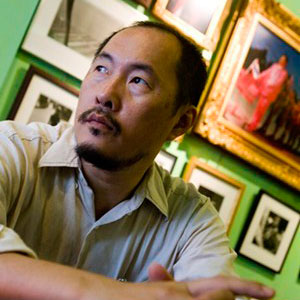 Manit Sriwanichpoom is one of Thailand's leading photographers,and the best known in the international art world.
Bangkok Stories
Bangkok on Holiday 2014
Street of the Month
---