Jan 15, 2016 17:37

Tavepong has been awarded the first prize of LACP's Second Annual Street Shooting Around the World

Jan 12, 2016 18:06

We're calling for submissions for new members of Street Photo Thailand. Please read carefully submission rules below and send your portfolio to us from now until March 31st, 2016

Jan 10, 2016 21:59

Rammy is an Indian-Thai street photographer based in Bangkok, he is also an admin of Art Photo Feature (APF) a big street photography community on Facebook

Dec 26, 2015 10:02

SPTEP 18 - The Celebration Issue has been launched!

Nov 29, 2015 11:47

สำหรับผม อะไรที่ผมรู้สึกตอนกดชัตเตอร์ มันสำคัญมากกว่าเทคนิคการถ่ายภาพนัก ถ้าภาพมันสั่นก็โอเคนะ ถึงจะหลุดโฟกัสก็ยังโอเค ความชัดเจนมันไม่ใช่ทั้งหมดของการถ่ายภาพหรอก...

Nov 27, 2015 08:16

Going to somewhere - Locking yourself in that place - Doing something to pass the time - Reaching to a destination - Breaking free to the world again.
We are...
---
For the very first time, 11 street photographers, including 7 established names from Street Photo Thailand and 4 masters, come together to create a series of refreshing street photographs that focus on sharp ideas and the courage to create something different. This group aims to promote and elevate Thai street photography to both national and international levels
Read more...
Featured Photographer
---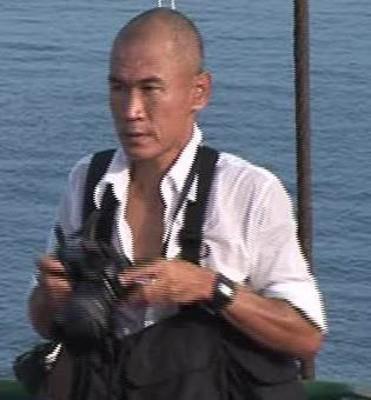 Vinai Dithajohn is a Bangkok-based photojournalist covering news and documentary stories in Thailand and Southeast Asia for the past ten years. A member of the OnAsia photo agency (www.onasia.com), his work has been published in Time Magazine, the International Herald Tribune, South China Morning Post and National Geographic Magazine Netherlands and Thailand.
Gallery 1
Dog's Life
Thailand road to democracy.
Street of the Month
---