Mar 12, 2014 00:31

The New York Minute is a photographic exhibition of subjects living their everyday lives in New York City by Chut Janthachotibutr.

Mar 10, 2014 08:57

The photos were chosen from the Street Photo Thailand Group in Facebook. If you want to feature your photos in this e-magazine, show us your best street photography :)

Mar 02, 2014 21:40

Snatchers เพราะพวกเค้าได้มีความเห็นว่าช่างภาพ street นั้นเปรียบดังหัวขโมย ที่คอยขโมยเสี้ยวเวลาของผู้คนตามที่สาธารณะมาเก็บไว้ในภาพถ่ายของพวกเค้า ใครจะรู้....เสี้ยวเวลาของคุณอาจถูกพวกเค้าคนใดคนนึงขโมยไปแล้วก็ได้..

Feb 25, 2014 09:23

This February, Chiang Mai's own documentary photography gallery, Documentary Arts Asia, celebrates the achievements of student Hkun Li

Feb 20, 2014 06:53

หากพูดถึงองค์ประกอบที่สำคัญอันดับต้นๆ ของการถ่ายภาพ โดยเฉพาะภาพถ่ายแนว street น่าจะต้องมีคำว่า "จังหวะ" เอ่ยขึ้นมาเป็นอันดับต้นๆ แน่ๆ "...ถ้าเราพลาดเสี้ยววินาทีแห่ง Decisive Moment ไป มันก็จะหายไปตลอดกาล

Feb 13, 2014 21:25

Street photography is arguably the most interesting and dynamic type of photography. Sometimes it reveals profound aspects of real life...
We are...
---
For the very first time, 11 street photographers, including 7 established names from Street Photo Thailand and 4 masters, come together to create a series of refreshing street photographs that focus on sharp ideas and the courage to create something different. This group aims to promote and elevate Thai street photography to both national and international levels
Read more...
Featured Photographer
---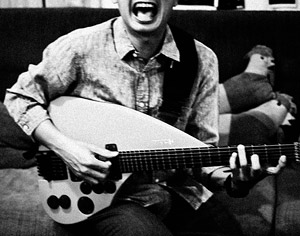 Nakarin Teerapenun discovered street photography by accident. He and his wife share a passion for dogs and cats, which are their favourite subjects for taking photos, lomography, and traveling. Instead of taking the usual scenic photos of landmarks etc., Nakarin finds himself drawn towards all things curious, peculiar, and comical on his travels. After seeing his wife's picture book on "street-style" photos of dogs and their owners, he was drawn to the humour and ambiguity in those photos. After looking up the author and photographer's name on the internet - it was Elliot Erwitt - and seeing the word "street photography" for the first time,...
Gallery 1
Street of the Month
---