THE NEW YORK MINUTE by CHUT JANTHACHOTIBUTR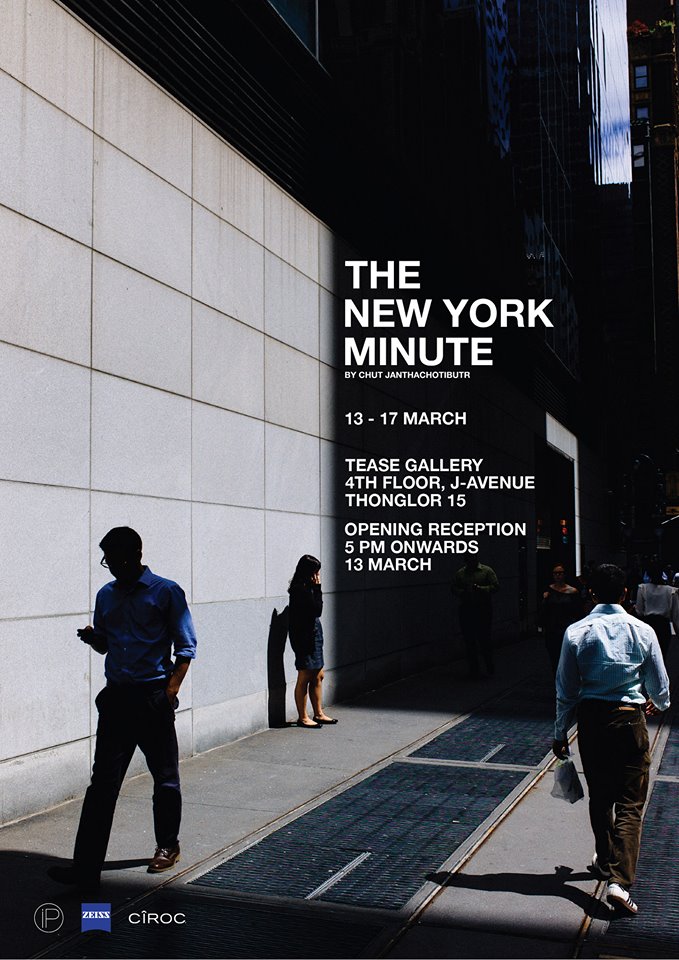 The New York Minute is a photographic exhibition of subjects living their everyday lives in New York City by Chut Janthachotibutr. New York City is a fast-paced city, where its inhabitants - the New Yorkers, literally move at the speed of light. This particular exhibition by the photographer showcases a series of photographs that captured New Yorkers at their utmost solitary moments.
"....What intrigue me about photography is the ability to capture the "Moment". The Moment when, I feelconnected with my surroundings. The "Moment" when my concentration is being focused entirely on my subjects. The "Moment" where there is an absolute clarity in composition, colors, and meaning. The "Moment" where all life comes to a complete stop and turns itself into visual poetry. These are the "Moments" that I live for. Living in New York City does not only amplify these "Moments" but also encourages me to seek out more of them to be collected into my visual memories...."
Chut Janthachotibutr
New York City, 2014
The series captures everyday experiences that were being affected by unforeseen circumstances. The collection is curated to highlight the moments when people and things juxtaposed and come together to form an endless interpretation of our very own existence. The collection is curated by Phathaiwat Changtrakul.
Chut Janthachotibutr is freelance photographer based in New York City and is represented by the iP, a visual artist agency. The dates of the exhibition is from March 13th to 17th 2014 at Tease Gallery J- Avenue, Thonglor, Bangkok. The opening reception is on March 13th from 17:00 till late.
iP is a Bangkok based member-managed visual artist agency representing leading visual artists for commercial assignments and art projects. iP's philosophy is to incubates its members by encouraging its artists to push the envelope and explore their artistic visions whereby the agency would organize exhibitions, and publish works of its members.