Documentary Arts Asia Student Hkun Li Wins Award at Yangon Photo Festival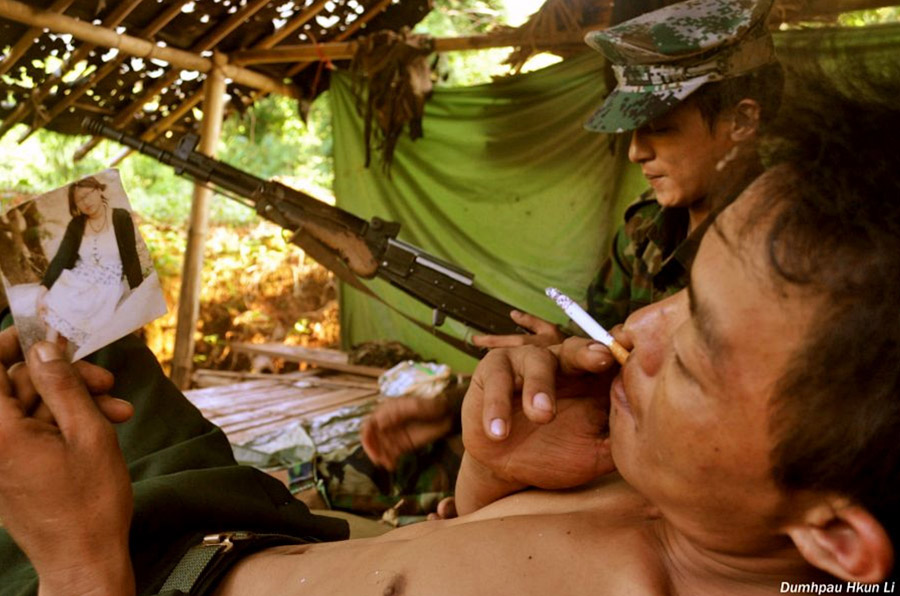 Documentary Arts Asia Student Hkun Li Wins Award at Yangon Photo Festival
This February, Chiang Mai's own documentary photography gallery, Documentary Arts Asia, celebrates the achievements of student Hkun Li, who has won 3rd place for Best Photo Story of the Year at the 6th annual Yangon Photo Festival for his series "Life on the Frontline". This series, shot in Kachin State, Myanmar, is an exploration of the current civil war and refugee crisis through the eyes of a Kachin youth. This award, presented by Aung San Suu Kyi, includes a full scholarship for a workshop at the upcoming Arles Photo Festival.

Hkun Li began shooting in 2011 when DAA founder Ryan Libre was invited by the Kachin Independence Organization to teach a weeklong course on documentary photography. Inspired by his passion for visual storytelling, Documentary Arts Asia awarded Hkun Li a micro grant of $100 USD to start his project. Hkun Li is currently a teacher at DAA's satellite center in Kachin State.
About Documentary Arts Asia

Documentary Arts Asia is a non-profit organization that was founded in 2011 in Chiang Mai, Thailand. The organization exists to support documentary artists and shows one documentary exhibition per month. Each exhibition lasts through the duration of the month and are open to the public, free of cost. In addition to exhibitions, Documentary Arts Asia offers workshops, training, grants, library resources, promotion, and an Artist in Residence program.
If you find yourself in Chiang Mai, we invite you to visit our gallery and stop by for our Monday and Thursday night
film showings
(starting at 7pm, 60 baht per person for entry and free popcorn!). You may also visit us online at
www.doc-arts.asia
and like us on facebook at facebook.com/DocumentaryArtsAsia.