Akkara Naktamna was awarded SPECIAL MENTION of IPA 2013
We pleased to annouce that a photographer of Street Photo Thailand, Akkara Naktamna was awarded the SPECIAL MENTION award of the IPA Street Photography Asia Awards 2013. Join us to congratulate him.
IPA STREET PHOTOGRAPHY ASIA AWARDS 2013
http://invisiblephotographer.asia/2013/08/29/streetphotographyasiaaward2013winners/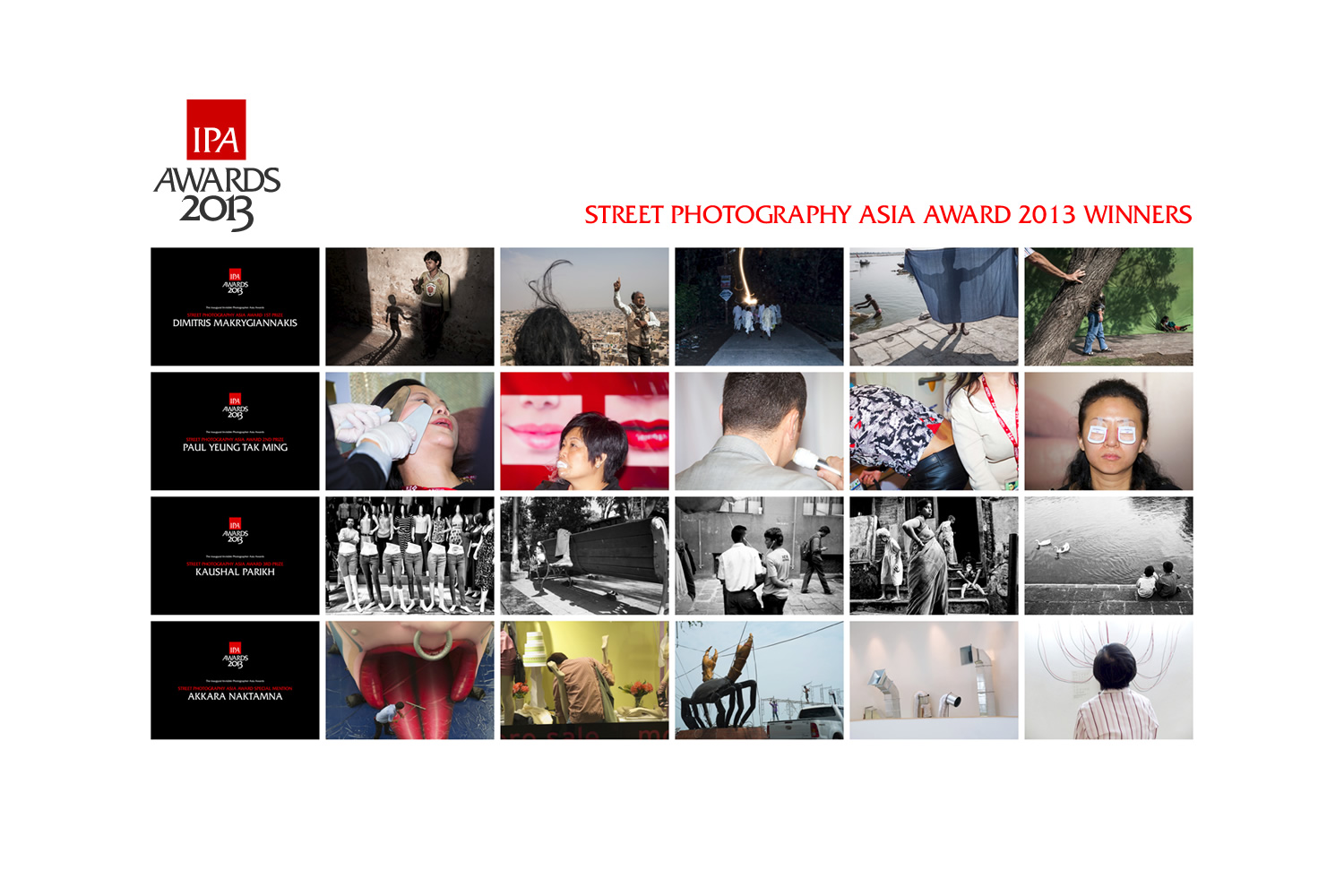 Akkara Naktama's Profile
Akkara Naktamna doesn't exactly know where he was born because his mother and father told him the different story. His father told that he was born in Navy's hospital but mother said "No", he was born in "Siriraj" the hospital in Bangkok. However, he loves both stories because it seems he had a strange thing since the first day of his life. Fortunately he know that was born in 1979 in Thailand.
Actually he took a picture before 2000 it happened from the movie "Pecker" which he bought from the local market. "Pecker" the guy who loves to take a picture of everything...the story has just this. Though it's not a quite good movie but Akkara was fascinated by the photos in it. He went out with the old camera and cheap BW film. Akkara shot many photos of everything like Pecker. Predictability, all photos were shit and after that he quit.
In 2008, Akkara started to take a picture again after saw some photos in the 'Dogs', funny photo book of Elliott Erwitt. He thought he sees the own way, funny and strange, similar to his birth place. Thereafter, he is looking for a strange and funny thing which happens in a public place and try to take them home.

Portfolio