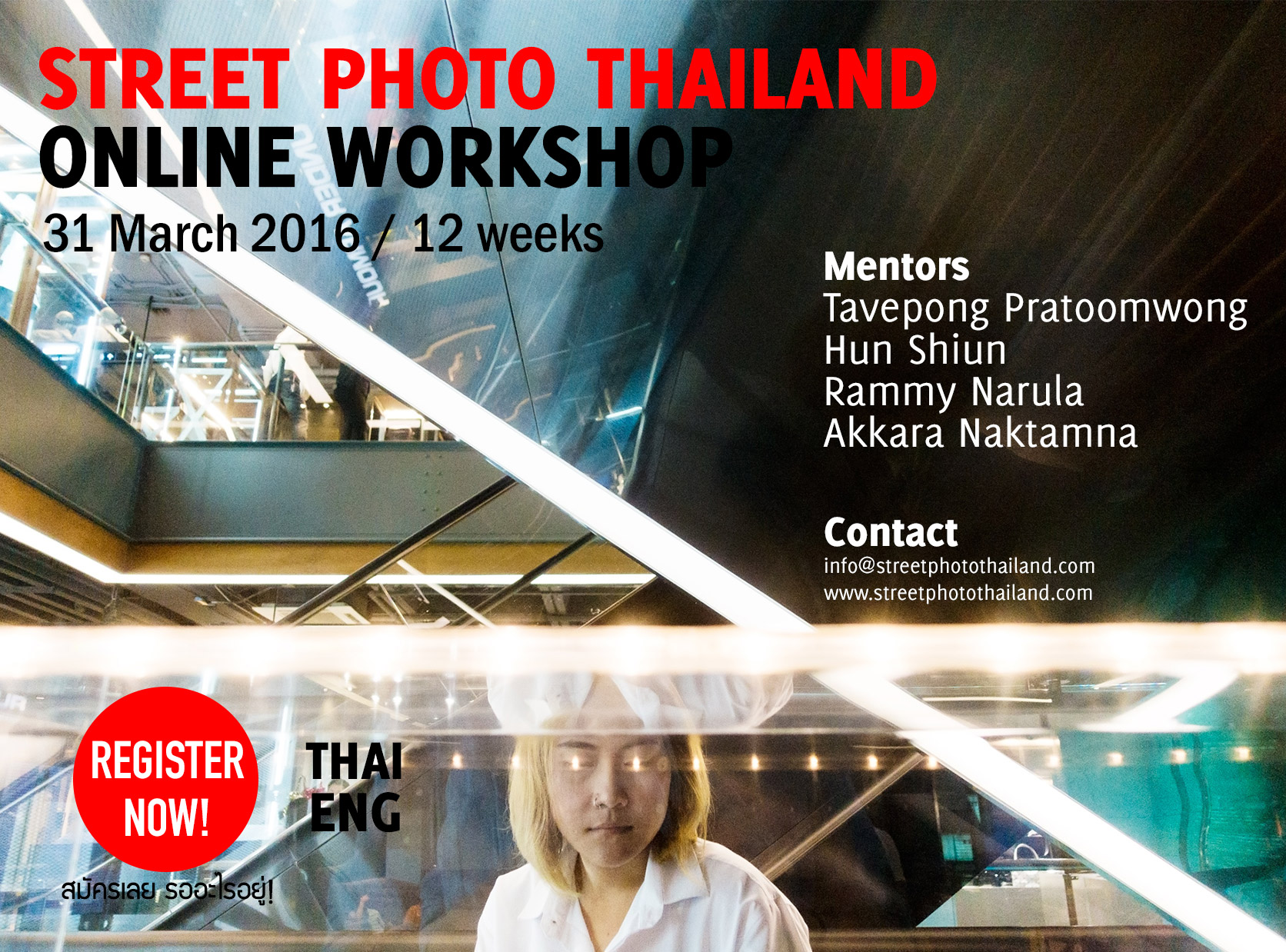 Course Description: An online workshop for Photographers who would like to develop shooting skills, disciplines, and to discover a personal vision for their photography.
Over the course of the workshop students will get to build their knowledge of street photography, learn new ideas on how to approach the street, develop skills to edit their work, work up a shooting discipline, working with deadlines, find their own voice, while also regularly receiving critiques and feedback for their work.
The aim of the workshop is to give the participants the tools and skill-sets required to become a confident, disciplined photographer with a personal vision.

Duration:
12 weeks
Course fee:
$500 or 17,500 Baht
Good for:
Beginners and Intermediate level photographers and anyone who is suffering from creative blocks.
Prerequisite:
A camera you are comfortable with (flash is optional)
A Flickr account (a separate account from your regular one is recommended)
Basic knowledge on how to import, export, and upload their photos to submit assignments
Participants do not need to already have knowledge of Street Photography. Just have to want or love to take photos on the street
Language:
The course will be covered in both English and Thai languages
Bonus:
Students work may be used as part of the future exhibition by SPT. Credits will be given accordingly.
To Sign Up: